Creative way to share your
Gotag is a modern electronic business card that allows you to share all kinds of information with one touch using NFC technology. The information you provide with Gotag is immediately shared with the phone of the person you meet. With GOTAG business cards, you can share your contact information, social media accounts, messenger information, company information, catalog and presentation files, map information, in short, all kinds of electronic information at once and immediately.
Just as there is no limit to sharing, you can use one GOTAG business card thousands of times.
Saving contacts as vCards to phone
Share instagram profile page
Visit the website
Call the phone
Start writing in Telegram
Keep in touch with Whatsapp
Open Facebook profile
Show bank information
Share the information as a QR code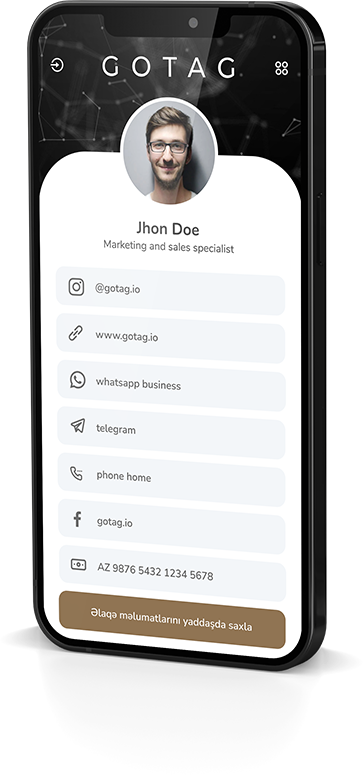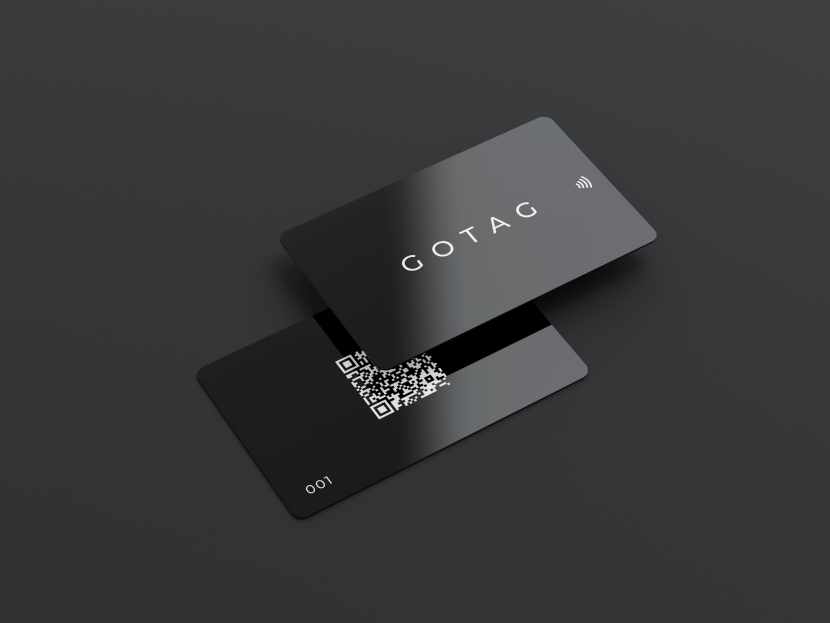 HOW IT WORKS
Using your GOTAG e-business card is very simple.
THE PRICE IS
49 USD
GOTAG vizitkartının qiyməti 25 USD, 1 illik texniki dəstək qiyməti 24 USD`dir. Kartın aktiv qalması üçün növbəti il sadəcə 24 UZD ödəməklə kartınızı istifadə etməyə davam edə bilərsiniz.
Control panel
Unlimited use
Technical support
1 Annual usage fee
Get it
OUR PRICE
POLICY
No hidden costs
24 azn with 1 year usage fee is included in the initial purchase, 24 azn payment will be required for use next year
Unlimited card usage and data editing are available
Technical support with Whatsapp
Updates for free and automatically
FREQUENTLY ASKED QUESTIONS